About Lieutenant Governor Molnau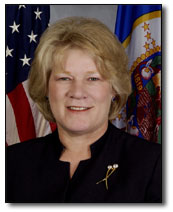 Prior to her election as lieutenant governor in 2002, and re-election in 2006, Carol Molnau served ten years and five terms as a member of the Minnesota House of Representatives representing portions of Carver, Sibley, Scott and Le Sueur counties. She served as an Assistant Majority Leader of the House Republican Caucus and as Chair of the House Transportation Finance Committee. She also was a member of several important House committees: Capital Investment, Rules and Legislative Administration, Transportation and Ways and Means.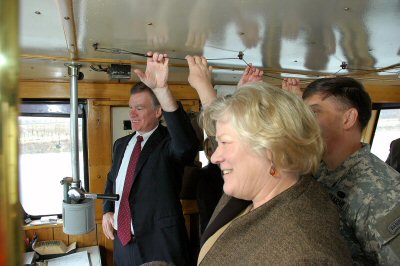 Molnau was born and raised on a farm in Carver County. She attended Waconia public schools and the University of Minnesota. Carol and her husband Steve have been farm owner/operators since they were married in 1971, growing corn and soybeans in Carver, Nicollet, Renville and Sibley counties. Prior to her legislative service, Molnau was a leader in a variety of areas. She served on the Chaska City Council and has been an active business, school, church, 4-H and American Legion Auxiliary volunteer. She formerly served on the boards of the Minnesota Extension Service and the Minnesota Rural Futures. She and her husband have been active in the Minnesota Farm Bureau, Minnesota Corn Growers Association and Minnesota Soybean Growers Association.